Come Out And Support Our Friends At The Gorilla Run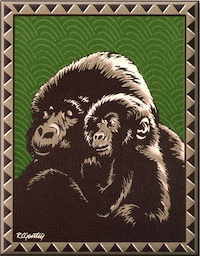 We're excited to be at the Denver Gorilla Run this weekend at The Westin Westminster! It's going to be absolutely bananas! Come grab your gorilla suit and go ape over this awesome 5k! Don't forget to stop by the Colorado Wilderness Rides And Guides, Hard As Nails Obstacle Mud Race, andColorado Slip And Slide booth!
The Denver Gorilla Run is a charity fun run with a difference. Everyone who takes part wears a full gorilla costume and helps raise funds for the Mountain Gorilla Conservation Fund, the international charity working to save the world's last remaining mountain gorillas and keeping Dian Fossey's dream alive for the past 30 years.